Share a Review
Totem Appliance Repair
240040 Frontier Place, Rocky View County, AB
Driving Directions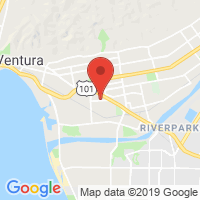 Weekdays:
8:00 AM to 4:30 PM
Closed Weekends
TESTIMONIALS
Overall a great experience and would highly recommend them to anyone in Calgary needing a home appliance repaired or serviced.
Leanne Robinson
Calgary AB
The professionalism and courtesy was beyond anything I expected. Will definitely use this company again and so should you!
Michael Morris
Red Deer AB
Highly recommended Totem Appliance!
Eva W
Vancouver British Columbia
I saved a ton of money on having my refrigerator and clothes washer fixed by Totem Appliance.
Jeanine Phillps
Calgary AB
The repairman was super friendly and professional. I would highly encourage all to consider Totem Appliance Repair.
Maria Swift
Rocky View County AB
All total the repair on my dryer was done in 30 minutes, to include vacuuming out the lint inside the filter.
Will Richardson
Calgary AB