Privacy Policy
Totem Appliance Repair is currently updating the Privacy Policy for our website.
Totem Appliance Repair
240040 Frontier Place, Rocky View County, AB
Driving Directions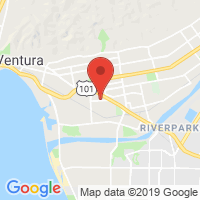 Weekdays:
8:00 AM to 4:30 PM
Closed Weekends
TESTIMONIALS
All total the repair on my dryer was done in 30 minutes, to include vacuuming out the lint inside the filter.
Will Richardson
Calgary AB
Overall a great experience and would highly recommend them to anyone in Calgary needing a home appliance repaired or serviced.
Leanne Robinson
Calgary AB
I saved a ton of money on having my refrigerator and clothes washer fixed by Totem Appliance.
Jeanine Phillps
Calgary AB
Highly recommended Totem Appliance!
Eva W
Vancouver British Columbia
The professionalism and courtesy was beyond anything I expected. Will definitely use this company again and so should you!
Michael Morris
Red Deer AB
The repairman was super friendly and professional. I would highly encourage all to consider Totem Appliance Repair.
Maria Swift
Rocky View County AB